I'm totally jazzed about the bible study that my accountability partner, Melissa from Breath of Life, and I are going to do together. Besides being smart and funny and inspiring, Melissa also has the BEST ideas... she thought of inviting ya'll to do the study with us! HOW TOTALLY FUN WOULD THAT BE?

You can find the details
{HERE}
and you can pick up the study
{here at Amazon}
{
here at the official site
} {here at Christianbook} or {
here at half.com
} or at your Christian bookstore.
Who wants in?

I'll draw one name
from the comments below at 9:00 pm Pacific Time on Monday, April 20th, 2009 to send a free copy of the study to,
just to maybe motivate you to join in.



I love the idea of us all having a little accountability with one another, and I'm super excited to see what God will do when we're all gathered together in His name~ even if it is "only" virtually.
Is there any encouragement from belonging to Christ? Any comfort from his love? Any fellowship together in the Spirit? Are your hearts tender and compassionate? Then make me truly happy by agreeing wholeheartedly with each other, loving one another, and working together with one mind and purpose.
Phil 2:1-2
I'm praying that He will tug on the hearts of those for whom this study might be just the revival they need right now...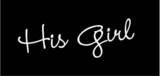 (ps: if you feel God's asking you to do this, but can't figure out how to afford the book, will you please let me know? Let's not let money stand in the way here... if you don't win the drawing, I'm just betting we can figure something out so you can still do it)


*UPDATE 4/20/09:
Closing Comments While I Do the Drawing!!!